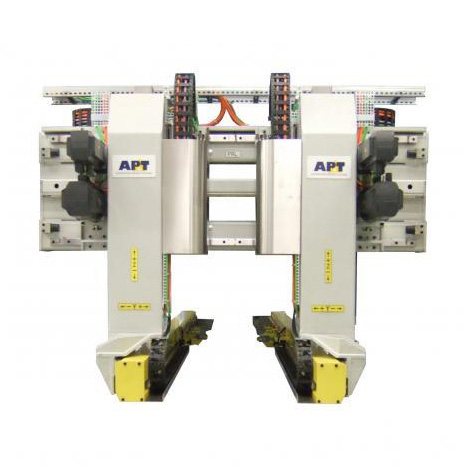 DMS is partnered with the AP&T Group to deliver fast and reliable modular transfer automation. AP&T has been delivering to customers since the 1970s, and we are a partner to count on when it comes to automating new or existing mechanical or servo presses, with small to large press bed sizes. We also deliver cost-efficient monobar solutions for both multi-tool setups and C-Frame presses.

For an overview of the products AP&T provides sorted by type, please click any of the tabs below for detailed information. If you are not sure exactly what your equipment needs are or would like to speak to one of our experts, simply fill out the form below and we will get back to you as soon as possible.
Our knowledgeable team is standing by to help you find solutions.