The Highest Quality Safety Devices for Your Pressroom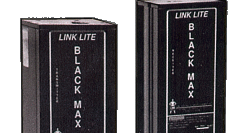 Anyone who works in the stamping or machining industry knows that safety is never 100 per cent guaranteed. However, Black Max light curtains drastically increase workshop welfare. No matter what your role is, if you work around machinery you know that machines malfunction and wear down with use, requiring regular maintenance. No matter how cautious employees and business owners are, hazards can be present at any time. Safety light curtains are an innovative solution to shop risks and dangers. They are specifically designed to keep personnel safe and improve the conditions of any machine-based working environment. Link Systems is one of the premier safety light curtain manufacturers in the U.S. Not only do their products meet OSHA and ANSI construction requirements, but also the people behind the company are expertly trained and knowledgeable. In addition to selling Black Max safety light curtains, they also offer engineering consultations and installation services so you can trust that the safety of your employees is in the right hands.
However, before purchasing Black Max light curtains for your shop, here are some basics you should know:
How They Work Safety light curtains emit synchronized infrared light beams, which are then captured by the receiver unit. This creates a constant field of what resembles lasers in any given area. Then an opaque object crosses the light beams, the Black Max safety light curtain sends a message to your machinery, letting it know that there has been a breach. When this message is received, the associated machine will immediately stop.
Why They Matter According to the National Institute for Occupational Safety and Health, there were 14,625 deaths involving machinery between 1992 and 2010 in the U.S. 14 per cent of these deaths occurred in the manufacturing industry.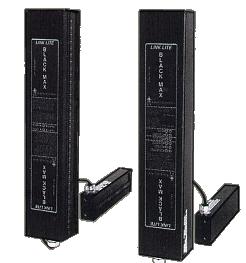 Link Systems understands that in order to combat these statistics, only the latest and most reliable technology should be used when creating safety devices for the metal stamping and fabrication industry. This is why all Black Max safety light curtains come with scan distances of up to 100 feet, and are available in lengths from 18″ to 48″ in 6″ increments. The various sizes allow shop owners to custom fit safety light curtains to their spaces, depending on their unique needs.

Intrigued? You should be!
In addition to the obvious advantages of using light curtains in your shop, it's also worth considering how easy to install these devices are. Typically, shop owners or machine operators are able to install light curtains without bringing in a specialist to do the job. With some knowledge of the basic usage requirements and adherence to the minimum safe distance, safety light curtains can be mounted and configured in as little as two hours. Prefer to have a professional do the installation? That works too! Link Systems can have one of our trained professionals install your devices.
Now that you know more about how Black Max safety light curtains work and how easy they are to install, it's time to discuss what it all means for you.
Safety Devices Are In High Demand  Despite the constant evolution of technology and the giant leaps forward that have happened in recent years, industrial accidents continue to rise. The safety light curtain market is projected to grow 4.4 per cent annually between now and 2023. Why? It is rational to conclude it is because there's a demand for preventative technology (especially in the industrial automation field).
Your Employees Need Protection According to the Occupational Safety and Health Administration, 18 per cent of accidents occur because a machine did not deactivate. Another 17 per cent occur because of equipment failure. 761 machine operators were killed by machinery contact from 2015-2016 alone, according to the Bureau of Labor Statistics.
Safety is Good For Business In 2013, there were 35,000,000 workdays lost due to workplace injuries. In total, this caused $91 billion in wage and productivity losses. So what's the bottom line? Having safe and healthy employees saves you money! And in comparison to what you stand to lose, investing in state-of-the-art safety devices is a small price to pay.
If your business has never had an accident occur, you may view Black Max safety light curtains the way many individuals view health insurance – nice to have, but not immediately needed. However, if you have had a workplace injury or fatality, you understand the critical disruption and loss of productivity that comes with such an unwelcome event. Relying on traditional health and safety protocols often isn't enough to keep a manufacturing warehouse or other industrial environment as safe as it should be. Humans are, well, human. They make mistakes and errors occur. And the more dated your safety strategies are, the less likely they are to protect you the way they were intended to. Leading-edge automation and technology are the most powerful ways to keep your staff safe and protect the productivity of your company. By trusting Link Systems, you are choosing to uphold safety standards that are beyond compare. And nothing demonstrates the integrity of a business more than their consideration for the well being of their workers.
Are you interested in purchasing Black Max light curtains for your shop? Visit www.diemakersolutions.com or call 214-307-2411 today. 
We guarantee you will enjoy the peace of mind that comes with ordering premium safety equipment from one of the best safety light curtain manufacturers in the U.S.